3/13/04
Recently I have received some email from some of the people who have links on my site, requesting that their links be removed because they object to the material on my website. I was glad to remove these links.
Let me first point out that my website has been up and running for over 2 years. When I first started the site, I painstakingly emailed every single person or company whose links are on my site and informed them that I had posted their link. Anyone who is either rude or careless enough not to respond to a friendly email does not have the right to act so self-righteous two years later, when this site is becoming better-known, and inform me that they object to this site.
My second point is, the reason I created this site is so doll artists who create dolls outside the norm have a place to display their dolls proudly and free of charge, WITHOUT CRITICISM. This site welcomes Misfit Artists with open arms, as well as Misfit Dolls. I don't have preconceived notions about or prejudices against other people's creations, which is why I appreciate such a diverse array of art!
If you object to the content of this site, then your link does not belong here. I don't condone violence or death but guess what: it happens anyway. Art represents a lot of different things to its artists. One of its purposes is to let us express our feelings about those things that bother us, which many other people choose to pretend don't really exist. If the sight of violence or death bothers you, you shouldn't look at my website, and you also shouldn't watch the news or read the paper or watch any movies either. These are things that exist, whether we like them or not.
We artists have found a constructive outlet for our anxieties, and we have become better people because of it. If you prefer to keep your denial and your neuroses and feel that everyone else should be denied their right to express their feelings, then by all means, stay off my website.
Love, Little Dead Gyrl.
Why Misfit Dolls??All ugly smelly chewed up dolls deserve a second chance at love. Many of them have a head start by already having become REAL (see The Velveteen Rabbit for definition of "real"). The official definition of a Misfit Doll is any doll which, due to any circumstances beyond its control (including but not limited to: bad luck, bad posture, bad parenting, chew marks, mysterious stains, homeliness, homelessness, musty odor, cloying saccharine sweetness, missing body parts, terminal illness, or lumpy stuffing) is UNLOVABLE by its owner. This site is a tribute to Weird Grrl Artists who love to make weird creepy dolls! But this site is also a shelter for misfit dolls, so they will at least have an orphanage to live in while they are waiting for new parents.

This is me. Yes, this is my natural hair color.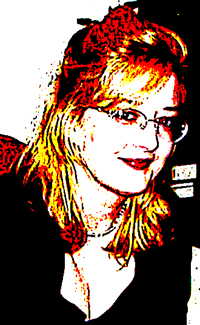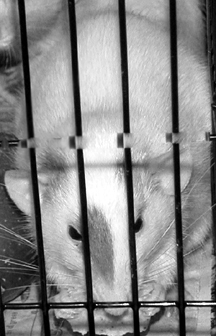 LENORE

by Edgar Allan Poe

1831

Ah, broken is the golden bowl! the spirit flown forever!
Let the bell toll!a saintly soul floats on the Stygian river;
And, Guy de Vere, hast thou no tear?weep now or nevermore!
See! on yon drear and rigid bier low lies thy love, Lenore!
Come! let the burial rite be readthe funeral song be sung!-
An anthem for the queenliest dead that ever died so young-
A dirge for her the doubly dead in that she died so young.

"Wretches! ye loved her for her wealth and hated her for her pride,
And when she fell in feeble health, ye blessed herthat she died!
How shall the ritual, then, be read?the requiem how be sung
By youby yours, the evil eye,by yours, the slanderous tongue
That did to death the innocence that died, and died so young?"

Peccavimus; but rave not thus! and let a Sabbath song
Go up to God so solemnly the dead may feel no wrong.
The sweet Lenore hath "gone before," with Hope, that flew beside,
Leaving thee wild for the dear child that should have been thy
bride.
For her, the fair and debonair, that now so lowly lies,
The life upon her yellow hair but not within her eyes
The life still there, upon her hairthe death upon her eyes.

"Avaunt! avaunt! from fiends below, the indignant ghost is riven-
From Hell unto a high estate far up within the Heaven-
From grief and groan, to a golden throne, beside the King of
Heaven!
Let no bell toll, then,lest her soul, amid its hallowed mirth,
Should catch the note as it doth float up from the damned Earth!
And I!to-night my heart is light!no dirge will I upraise,
But waft the angel on her flight with a Paean of old days!"